Here are the boo-tiful flowers I made out of the scraps from the table runners.
You like the views with the ghost center buttons. Me too!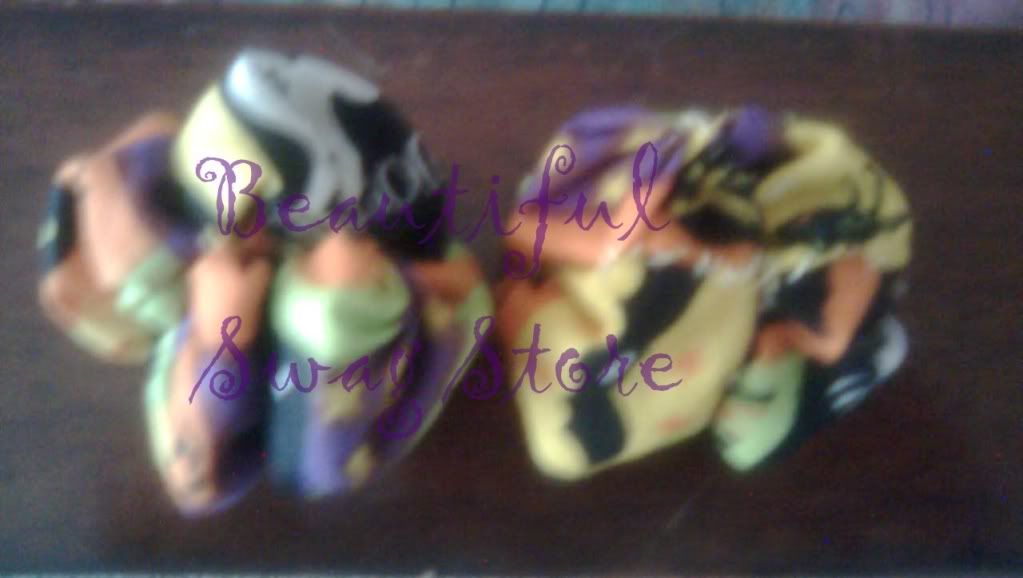 This weekend only you can get the flowers by themselves not being attached to anything in a pair of two for $4.00. If you want me to attach them to ponytails, then it will be $5.50, clips $7.50 plus the cost of shipping through the usps. I take paypal. Come Monday morning October 18,2010, this deal will be gone and they will be listed in the etsy shop.