Don't you just love this dog? It's actually a 4 month puppy. I made her a smaller version of the heart shaped collar blanket. On wider older dogs they generally stay in place. On smaller dogs, I need a belly band to hold it in place.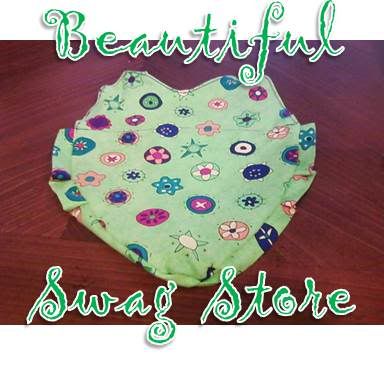 I made green and blue versions of these for friends and co-workers.
My co-worker who got a green one said that for smaller dogs need a belly band.
The only one left is a blue one. If you have a larger dog it will work as is.
Smaller dogs, you will need to measure their belly from side to side underneath
for me to make a custom belly band to attach to it.
Interested in purchasing the last one, email beautifulswagstore@gmail.com