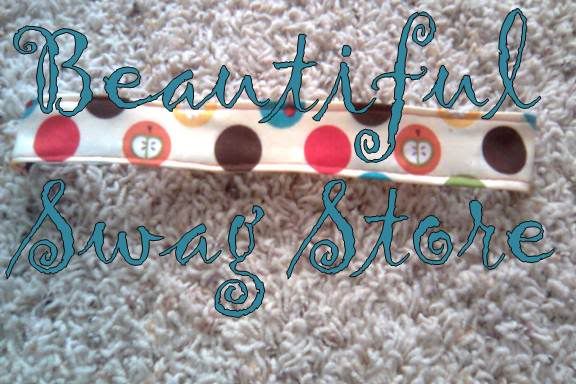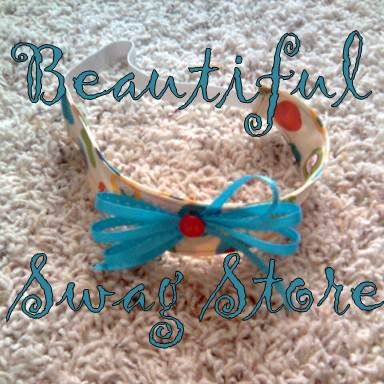 My kiddo spied this material at our local center for fabric. Its so retro adorable we got some. So, we designed a headband out of it. Orange thread for decorative touch, patterned materail, and 10 inches of 1 inch wide elastic.
For this week and this week only, The headbands will be available here for $2.00 for a plain headband and adding a bow with button or fabric flower $3.50.
After this week they will put posted on etsy and other sites for sale. The prices will go up to cover fees for paypal and those site.
I accept paypal. I generally prefer to ship only to the United States. Though, if the shipping isn't too much via USPS I can check for Candian orders only.
If you have an further questions feel free to email
me..beautifulswagstore@gmail.com